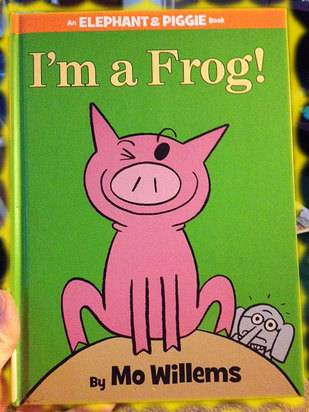 Today's book is "I'm a Frog!" by Mo Willems. I liked this book quite a bit so I decided to put a yellow glow around it. This is a book about playing pretend but also being yourself.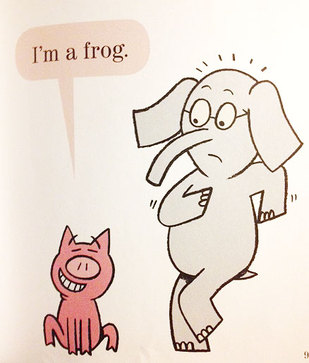 There are 2 characters in this book, a frog, I mean a PIG , and an uncomfortable elephant. The pig is having a lot of fun pretending to be a frog, but this only makes the elephant uncomfortable.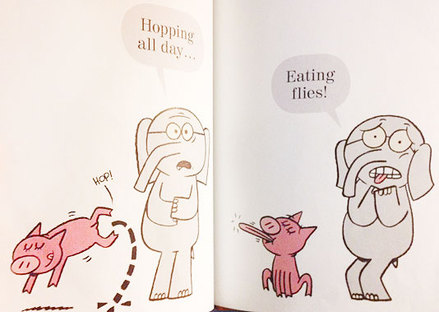 The pig tried to convince the elephant how much fun it is to be a frog, but the elephant will have none of it!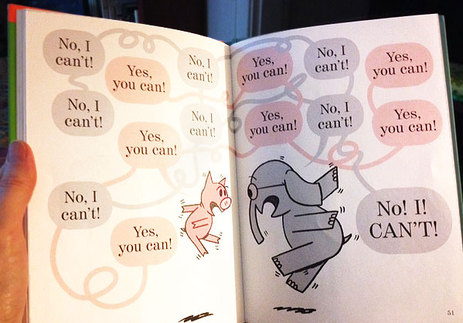 An epic argument ensues.


And while I won't spoil the ending, I will say that it made me laugh and also realize that the best kinds of make believe are the ones that let you be yourself!