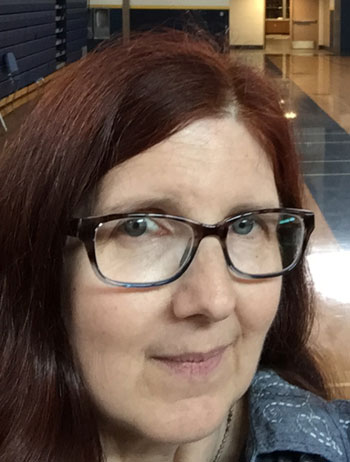 I am a Michigan artist and designer based in Seattle, Washington. My mediums are drawing and painting, block printing and multi media. I also design and illustrate books and
tarot cards
.
My original block print greeting cards are for sale at Drizzle and Shine in Seattle and online
here
.
My paintings are in the collections of Swedish Hospital and the Pediatric Clinic of Kaiser Permanente, Northgate, in Seattle, Washington as well as many private collections. Click
here
to see my art portfolio.
My book and cover design credits include "Me and Mr. Zane Grey" by Martha Smith, "I, Maxim Waxman," "Stella, Searching for a Place to Be," "Growing Up Rita," "Beekman's Big Deal" and "The Bamboozlers" by Michael de Guzman.
My design and illustration work can be seen in my design portfolio,
here
.
I have also created cover illustrations for a number of books by author Michael de Guzman including "Cosmos DeSoto and the Case of the Giant Steel TEETH," "Cosmos DeSoto and the Search for Gomez Moxley," "Strangers, The Story of a Mother and Daughter (Revisited)" and "The King and Queen of Moonlight Bay (Revisited)."
My picture book illustrations for a line of early reader booklets, including "Kate is Late," "Open" and "Colors" have contributed to steady sales over a dozen years for educational publisher Perfection Learning.
​I like to create artwork for specific environments and projects. My primary art mediums are acrylic or oil paint on canvas and gouache (opaque watercolor) on paper. For design and illustration projects, I use Adobe Photoshop, Illustrator and InDesign.